Welcome to the Mendocino Coast & Fort Bragg, California!
ANNOUNCEMENTS
Call 707-964-2852 for Special Discount for Medical Personnel and Essential Workers.
COVID-19 NOTIFICATION
Thank you for considering Coast Inn & Spa for your upcoming Northern California getaway. Until further notice, all lodging in Mendocino County is reserved for essential activities, essential government or business purposes. Please present credentials when checking in. Any activity other that those deemed essential are prohibited. We plan to fully reopen as soon as the government order is lifted.
The Spa is also closed until we are permitted to reopen.
Unless you live within 50 miles of the property, we are not allowed to accept reservations for vacation, recreation, and/or other nonessential purposes until further notice.
For clarity, local lodgings are not permitted to rent any rooms or lodgings except for:
• Current long-term occupants using the facility as their primary residence.
• Rental to governmental agencies for uses defined by those agencies as essentials
• Rental to persons under quarantine or isolation orders from the Mendocino County Health Officer, only if expressly approved by the County Health Officer.
• Rental to essential businesses who require transient lodging to fulfill essential business functions such as maintenance workers for power lines, telecommunications systems, and other essential infrastructure
Large trucks and oversized vehicles: When en route doing essential business, you are welcome to stay at Coast Inn & Spa, located on Highway 1 in Fort Bragg. We have parking for large vehicles behind the Inn. Please call in advance: 707-964-2852.
Inquire about longer stays: We welcome mid to long term residence at Coast Inn & Spa. Please call to inquire about special rates and availability: 707-964-2852.
Coast Inn & Spa, eco-green accommodations, is located in Coastal Mendocino steps to the Pacific Ocean. Fort Bragg is blessed with beautiful scenic shorelines, sand and rock beaches, and a large variety of plants and wildlife. Our hotel is just a short walk to the beach, Botanical Garden and Boatyard shopping center.
Coast Inn & Spa is just a short drive from many of the areas most popular tourist attractions such as: whale watching, horse back riding, kayaking trips through local sea caves, Skunk Train, Glass Beach, Russian Gulch and MacKerricher State Parks, Noyo Harbor and much, much more.
Our newly remodeled rooms are clean, comfortable and spacious, our bed linens are 100% cotton with 400 to 800 thread count and our hospitality is unmatched.
All of our guest can enjoy our outdoor hot-tub located in the center building near the Day Spa. The Natural Healing Spa is has an Far-infrared Sauna, Herb Steam room, Red Clay Meditation room, Jade Thermal Massage bed, and other equipment to help in relaxing your mind, body and soul. Please visit our Spa Menu to learn more and get pricing. A massage therapist is available upon request, and appointments must be made in advance.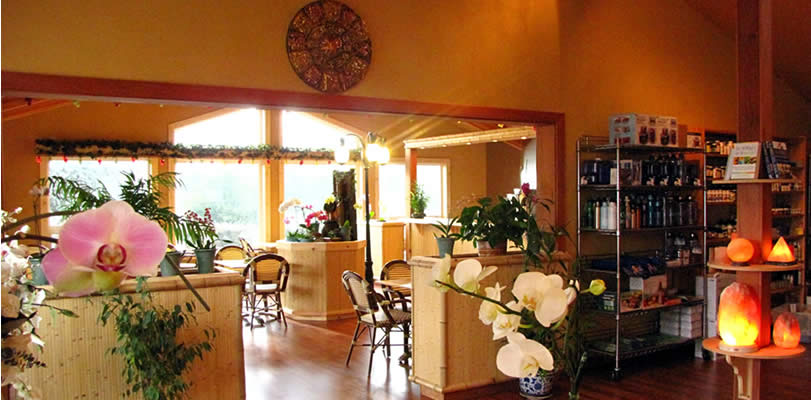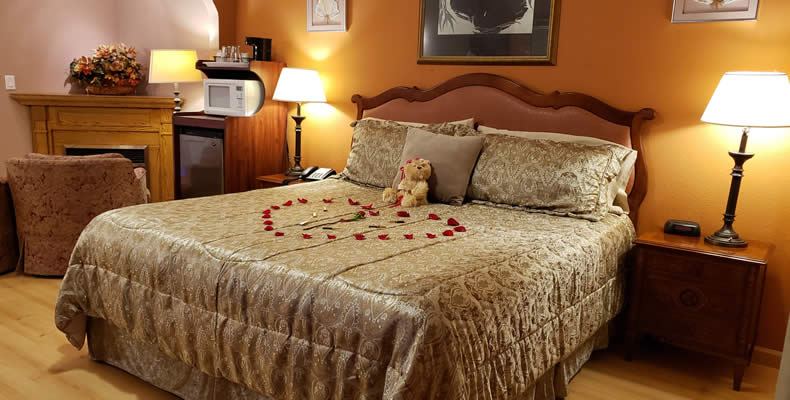 We offer Jacuzzi Suites with Fireplace, Family Suites, Eco-Friendly Rooms, Kitchenettes, and Pet Friendly Rooms.