Welcome to the Mendocino Coast & Fort Bragg, California!
Coast Inn & Spa, eco-green accommodations, is located in Coastal Mendocino steps to the Pacific Ocean. Fort Bragg is blessed with beautiful scenic shorelines, sand and rock beaches, and a large variety of plants and wildlife. Our hotel is just a short walk to the beach, Botanical Garden and Boatyard shopping center.
Coast Inn & Spa is just a short drive from many of the areas most popular tourist attractions such as: whale watching, horse back riding, kayaking trips through local sea caves, Skunk Train, Glass Beach, Russian Gulch and MacKerricher State Parks, Noyo Harbor and much, much more.
Our newly remodeled rooms are clean, comfortable and spacious, our bed linens are 100% cotton with 400 to 800 thread count and our hospitality is unmatched.
The Natural Healing Spa is has an Far-infrared Sauna, Herb Steam room, Red Clay Meditation room, Jade Thermal Massage bed, and other equipment to help in relaxing your mind, body and soul. Please visit our Spa Menu to learn more and get pricing. A massage therapist is available upon request, and appointments must be made in advance.
"Have stayed multiple places in Fort Bragg, this place has happened to be the best of them. Chong the owner was very polite and generous. The room was clean, and already heated for me when I called in. I used the fire pit and hot tub with what she provided. She had other options like sauna, steam room, salt room, etc. Thumbs up."
~ Samuel, Google.com
"Loved staying here. Mrs. Chong is so sweet and helpful with everything. The spa services were excellent and so needed. Will definitely be back on my next trip out here."
~ Melissa, Sept 2023
Elizabeth Salter, Google Rated 5/5
"Definitely a great place to stay to get out of the hustle of the Bay Area. Nice people who work there that are prompt with service and care about their job. Internet was good so I got my homework done too."
"Five Stars!! I love how you care for this place. And your guests!"
~ Andrew, Airbnb
"Chong is the most gracious host, everything about the stay was perfect. Comfy beds, nice rain shower, deep Jacuzzi tub! Awesome, massages, love the whole place. Highly recommend."
~ Stacy, Airbnb.com
"We loved Chong and her staff. All so friendly and helpful. Comfortable beds and great TV. Property very dog friendly. "
~ Jennifer, Expedia.com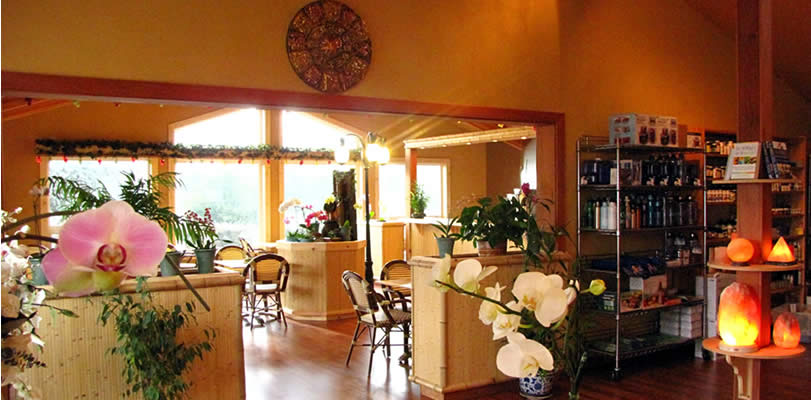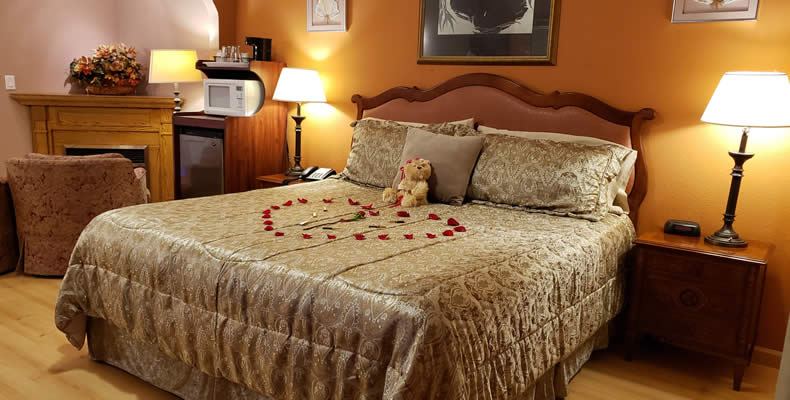 Something for everyone:
We offer Jacuzzi Suites with Fireplace, Family Suites, Eco-Friendly Rooms, Kitchenettes, and Pet Friendly Rooms.
Large trucks and oversized vehicles:
You are welcome to stay at Coast Inn & Spa, located on Highway 1 in Fort Bragg. We have parking for large vehicles behind the Inn. Please call in advance: 707-964-2852.
Inquire about longer stays:
We welcome mid to long term residence at Coast Inn & Spa. Please call to inquire about special rates and availability: 707-964-2852.
"From the start the service/staff was amazing. Chong was the most gracious host. They just put in new mattresses and it was amazing! Room was quaint but comfortable. We received massages on site and it was very professional and truly incredible. Overall our stay was 5/5 Stars!!! Will definitely go back!" ~ Matthew: March 8, 2022