Pet-Friendly Fort Bragg Hotel
Coast Inn & Spa Pet Friendly Rules and Guidelines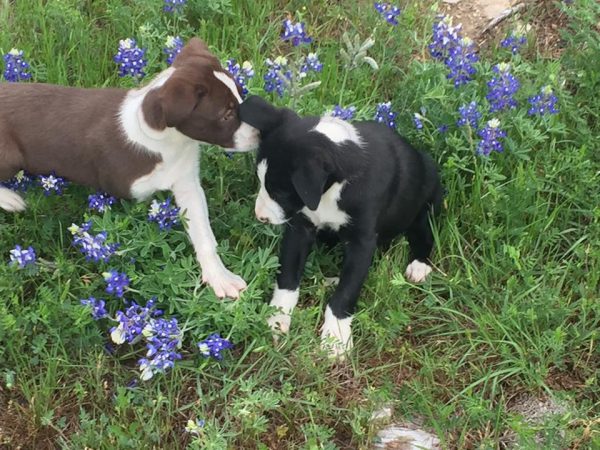 We at the Coast Inn & Spa understand the bond some of us have with our furry companions, and sometimes just don't want to leave home without them.
Fortunately, we have a fabulous location for pets. We have 4 acres for your little pet to roam and get some exercise. There is also access to the pet friendly beach just a short walk from our resort. You and your pet will enjoy the beautiful sandy beach and scenery.
Please note that you must call to book your room if you are bringing a pet. Not all rooms are pet-friendly.
Below you will find lots of great information on where you and your pet will be most comfortable and to ensure you both have an amazing time here on the Mendocino Coast!
Thank you for your consideration of our guests without pets. To help assure a pleasant stay for all of our guests, please read the following pet rules.
• Dogs are welcome in designated rooms only.
• Please call the hotel directly if you require a pet friendly room as these rooms cannot be booked online.
• Pet fee starting at $20.00 and up. Fee determined by size and breed of pet plus room type. (For example: Rooms 14,18, 19-21 start at $30/nt)
• We are sorry, we do not accept cats.
• Pets are never allowed in a NON-Pet room. If your pet is found in a non-pet room there will be a minimum $250.00 charge.
• If there is any damage to the room you will be responsible for any and all damages.
• If you have a fury friend other than a dog, please call the office to discuss your pet.
• Pets can NOT be left unattended in the guest rooms.
• We have 4 acres for your dog to run for exercise. Pets must use the 4 acres in the back for nature calls.
• Please bring baggies to clean up after your pets! We respect all other guests and don't want messy accidents.
• All dogs regardless of size or breed must be on a leash while on motel grounds.
• We cannot allow you and your pet to stay if there is a flea problem. If this was not disclosed and found after you leave- a $100 fogging charge will be added to your bill.
• As the pet owner, you assume all responsibility for your dog, it's actions, as well as the contents of your room.
Pet Sitting Services & Kennels
The Pet Nanny, Cindy Rhoads (707) 962-9133
At Last Doggie Day Camp (707) 937-2935
Covington Creek Veterinary Clinic & Boarding (707) 964-6109
Coast Grooming- Boarding/Grooming (707) 964-1046
Pet Friendly Beaches & Parks
We want you and your dog to enjoy the beautiful beaches on the Mendocino Coast, but ask you to be careful not to disturb resting and nesting birds, especially rare or endangered species like the Snowy Plover.
Some beaches are off limits to dogs, even on a leash. Here are some dog friendly beaches most require leashes unless otherwise specified.
The only off-leash beach in Fort Bragg is the Noyo Beach. It is located off South Harbor Ave (under Noyo Bridge) in Fort Bragg on the North side of Noyo Bay.
There is another off-leash beach just North of Fort Bragg about 6 miles called Seaside beach. There are no signs at this beach, just a dirt parking area alongside the highway where you can literally step off the highway to the sandy beach!
MacKerricher State Park & Ten Mile River and Beach requires all dogs on leashes. It is a great area to visit and bring your dog, but it is the home of many of the endangered birds. Park signage explains where dogs are not welcome.
Ten Mile beach is also a great place to walk your dog and most is privately owned without dog expressed restrictions.
Pudding Creek Beach is a great place to bring your leashed dog. Or walk "over" it across the newly restored Pudding Creek Trestle accessed off Elm Street (Turn West on Elm Street and right onto the street just past Denny's restaurant and Makela's Western shop. Follow through residential area to parking area and entrance to trestle.) You can walk for several miles on the old Ten Mile Haul Road right along the ocean bluffs.
Big River Beach is a beautiful beach to take your leashed dog. Just South of Fort Bragg in Mendocino you find Big River Beach. Driving South, just past the last of three exits into Mendocino, turn left immediately before the Big River bridge.
MCDOG Park- Maple and Lincoln Street by the Aquatic center, Fort Bragg. Off leash area for dogs!
Mendocino Dog Park- 998 School Street, Mendocino
Pet Friendly Attractions/ Adventures
Catch a Canoe Rentals
44850 Comptche Ukiah Rd
Mendocino
937-0273
Glass Beach Museum
17801 N Hwy One
Fort Bragg
962-0590
Liquid Fusion Kayaking
Dolphin Isle Marina
32399 Basin St.
Fort Bragg
962-1623
Maness Photography Old Time Studio
401 N Main St in Depot mall
962-0555
Mendocino Coast Botanical Gardens
18220 N Hwy 1
964-4352
www.gardenbythesea.org
Skunk Train
866-457-5865
www.skunktrain.com
Also Charter Boats……please inquire about availability!
Pet Friendly Dining
We know dining with your furry friend is a challenge. Here are some restaurants where you can dine together, and your friend does not have to wait in the car! Please be sure to call ahead to check out each restaurant's doggie dining guidelines.
Fort Bragg
Herons by the Sea
32096 North Harbor Drive
962-0680- Patio Dining
Silver's at the Wharf
32260 North Harbor Drive
964-4283- Glass enclosed Patio Dining
Piaci Pub & Pizzeria
120 W Redwood Ave
2 small tables on sidewalk in front of restaurant
Botanical Gardens
Cowlicks in the gardens
18220 N Hwy 1 – Covered Patio at the gardens
Mendocino
Cultured Affair
corner of Kasten & Albion St.
937-1430 – Outdoor seating behind cafe
Frankie's
44951 Ukiah St. – Outdoor seating
Garden room at the Mendocino Hotel
45080 Main St. Patio Seating
Little River Inn
7901 N Hwy One
Little River- 937-6942- parlor dining
Moose Cafe
390 Kasten Street
937-4323 Seating on oceanview deck
Ravens Restaurant
44850 Comptche Ukiah Rd.
937-5615 –Food service in lobby area
Pet Friendly Gift Shops, Food, & Supplies
Ecomendo
45140 Main St
Mendocino
937-1717- Eco friendly groovy clothing and gifts
Evergreen Barn Pet Grocery
477 Evergreen St
Mendocino- 937-3300
Fort Bragg Feed and Pet
880 Stewart Street
Fort Bragg
964-3333
Highway 20 Feed
31800 Hwy 20
Fort Bragg
964-4667
Paws for Dogs and Cats
432 North Main Street
Fort Bragg
964-3322
"Great location! Very close to where you need to be in Fort Bragg. You still have to drive, but that's the nature of the town. Chong was a great host and I love that this is a pet friendly place." ~ Lucia