Mendocino Coast & Fort Bragg – Things to Do
While staying with us at the Coast Inn and Spa you can find plenty of things to do in and around the area.
We are just a short distance from the beach, shopping, and lots of other activities throughout the year. Listed below you will find just a few of the exciting things you can do while staying with us. We have brochures and information in our lobby which will help you plan your activities. For more information on activities and a list of events for the year, you can contact the chamber of commerce at 707-882-3272 or visit their web site by clicking here.
View Experiences and Events for Fort Bragg – Click Here
Outdoor Activities
With uncrowded beaches, pristine rivers, bays, and coastlines, Fort Bragg has become a premiere destination for the young and the young at heart. Listed below are some of the local activities that will help to make your vacation with us a fun filled adventure, providing memories to last a lifetime.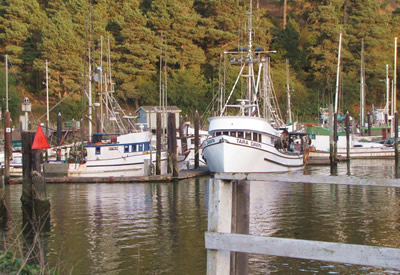 Deep Sea Fishing
Fort Bragg is a fisherman's dream with seasons for salmon, rock cod, and crab. There are several charter boats in Noyo Harbor offering deep sea fishing excursions. Many seasons are limited, so please check with one of the charter outfitters or our local fish and game for more information on sport fishing availability. The 4 links below also provide Whale Watching Adventures.
All Aboard Adventures
Noyo Harbor – Fort Bragg, CA. – 707-964-1881
Anchor Charter Boats
Noyo Harbor – Fort Bragg, CA. – 707-964-4550
Fishing Charters
Noyo Harbor – Fort Bragg, CA. – 707-964-3000
Telstar Charters
Noyo Harbor – Fort Bragg, CA. – 707-964-8770
Kayaking – Surfing – Whale Watching
Enjoy hours of endless outdoor adventures while kayaking the Pacific Ocean or Riding The Big Wave. Winter weather brings monster waves, attracting advanced surfers, while summer months bring gentle waves perfect for the beginner or more novice surfers.
Whale watching is one of Fort Bragg's most popular attractions during the winter and spring months, when Gray and Humpback whale's make their annual migration along the coast.
The Fort Bragg Whale Festival held in mid-March brings regional micro breweries to town showing off their best pilsners, stouts and ales for tasting. Other events include arts & crafts fair, chowder tasting, art exhibits and guided whale walks at the Mendocino Coast Botanical Gardens and MacKerricher State Park.
Catch-A-Canoe Boat Rentals
Big River, Mendocino – 707-937-0273
Liquid Fusion Kayaking
Fort Bragg – Mendocino – 707-964-1623
Lost Surf Shack
319 N. Franklin St. – Fort Bragg, CA. – 707-964-0889
Whale Watching Areas
MacKerricher State Park – Pomo Bluffs – Mendocino Botanical Gardens
The Deep Sea Charters also provide Whale Watching Excursions.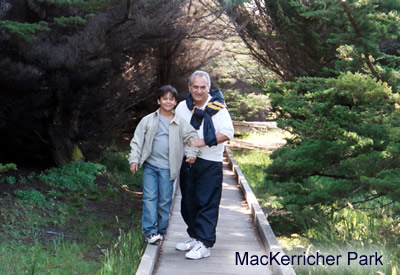 Parks – Bird Watching – Cycling – Hiking – Horseback Riding
Bring the kids and get ready for some good wholesome family fun!
Click on the links below to learn more.
MacKerricher State Park – Glass Beach – A huge variety of birds – 2 Miles N.
Jackson State Forest
Jug Handle State Reserve – 2 Miles S.
Point Cabrillo Lighthouse – 4 Miles S.
Caspar Headlands – 2 Miles – S.
Botanical Gardens – A Bird Watchers paradise! (Discount Tickets) walking distance.
Ricochet Ridge Ranch – Horseback riding on the beach, through cattle ranches…
Shoreline Riders – Open to the public for Rodeo's – 3 day trail ride and more.
Russian Gulch Park – 4 Miles S.
Van Damme – Just after the Point Cabrillo Lighthouse – 4 Miles S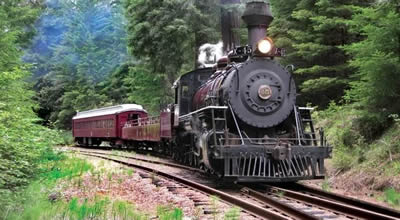 Other Things To See and Do
Discover some of Fort Bragg's favorite treasures. These local attractions will provide plenty of entertainment for the entire family.
Click on the links below to learn more.
Mendocino Chocolate Company – 410 N. Main St. – Fort Bragg – 707-964-8800
Glass Beach – Map – One of the most unique beaches in the world!
Skunk Train – Enjoy 40 miles of scenic coast line.
Mendocino Botanical Gardens – 47 acres of pristine beauty!
Point Cabrillo Lighthouse – Historic 1909 Light Station
Giant Redwoods and Pigmy Forest – Plan a day exploring!
Noyo Harbor – Visit the Harbor only 1/2 mile away.
Guest House Museum – 343 N. Main St. – Tu – Su. 10:30-2:30 (Clsd Tu-Th April-Oct)
Triangle Tattoo and Museum – Worlds largest online Tattoo Museum Click Here.
Kelley House Museum – 45007 Albion St. – 707-937-5791 – Map
The Temple Of Kwan Tai – 45160 Albion St. – Mendocino – 707-937-5123
Mendocino County Museum – 400 E. Commercial St. – Willits – 707-459-2736
Mendocino Art Center – 45200 Little Lake St. – Mendocino – 707-937-5818
Mendocino Music Festival – 45100 Main St. #2 – Mendocino – 707-937-2004