"The joy you bring is not a small thing. The massage was beyond our expectations.
The special treatment you showed us as guests to your hotel will be remembered always.
Even homegrown food! Wow. What a treat. Thank you, Chong!" ~ March 2021
NATURAL HEALING SPA
Natural Healing Spa is committed out the use of products and resources, which have the least impact on our ecosystem. Using organic, botanical, and all natural ingredients to pamper, detoxify and re-energize the body.
The stresses of everyday life are felt not only in our mind, but in our bodies as well. Spend some time with yourself, to lay back, relax, and let the hands of our experienced professional practitioners release the stress and tension from your body. Your skin will be left feeling soft, fresh, vibrant, and radiantly youthful?
Relax in our Far-Infrared Sauna, Oriental Healing Herbs Steam Room. You will feel wonderfully renewed and free from stress.
Spa Services by appointment only. We have a 24 Hour Cancellation policy for all spa treatments.
SPA RESERVATIONS
Guests are reminded that reservation cancellations are allowed up to 24 hours prior to treatment start time.
Changes are allowed depending on resource availability.
For reservations please call: 707-964-2852 or dial 0 from your room.
Treatments available 9:00 a.m. – 7:00 p.m.
After-hours treatments available for an additional $25.00 per person.
The Natural Healing and Spa is not a medical facility and we do not give medical advice or treatments.
*All prices are subject to change.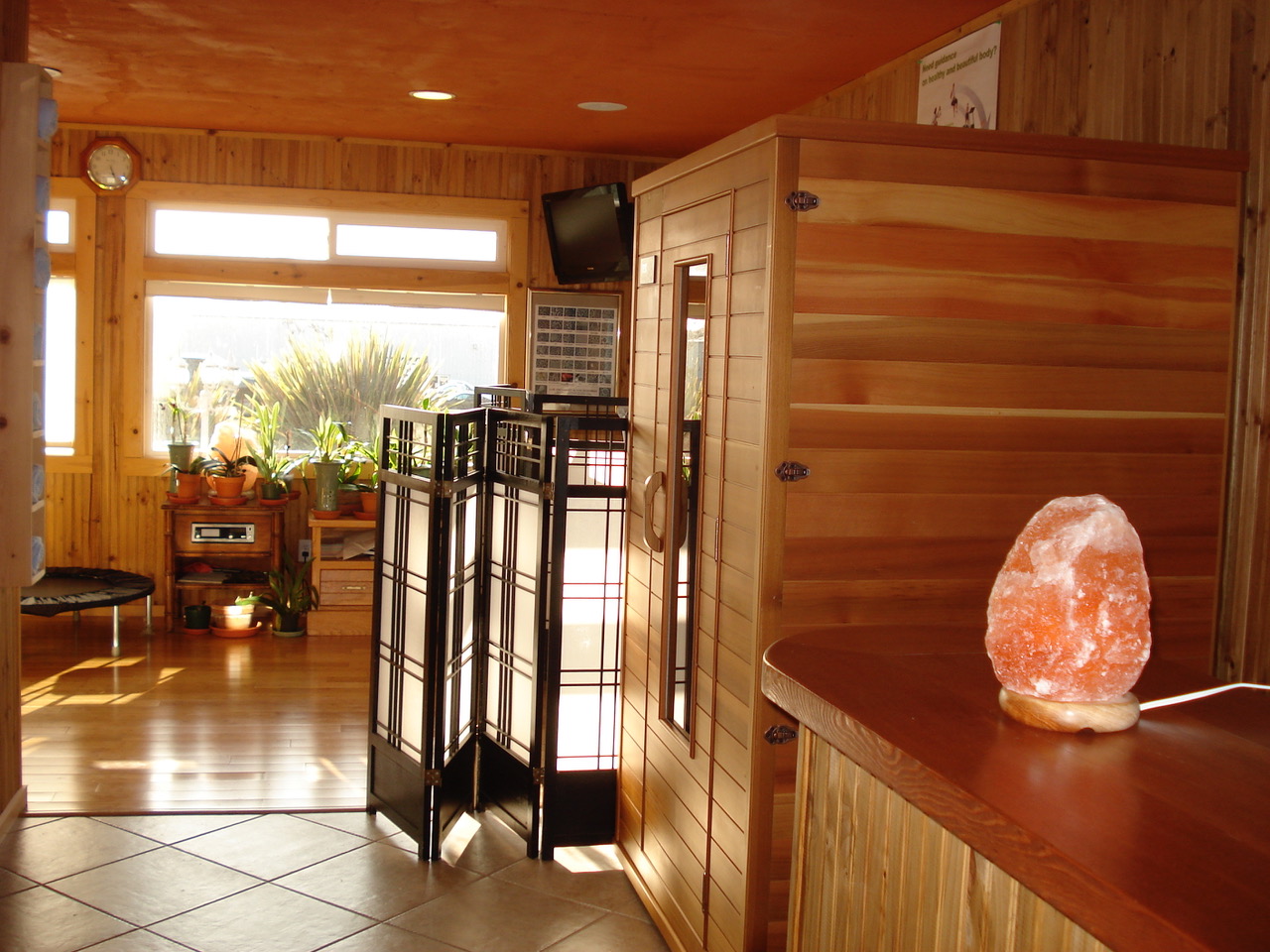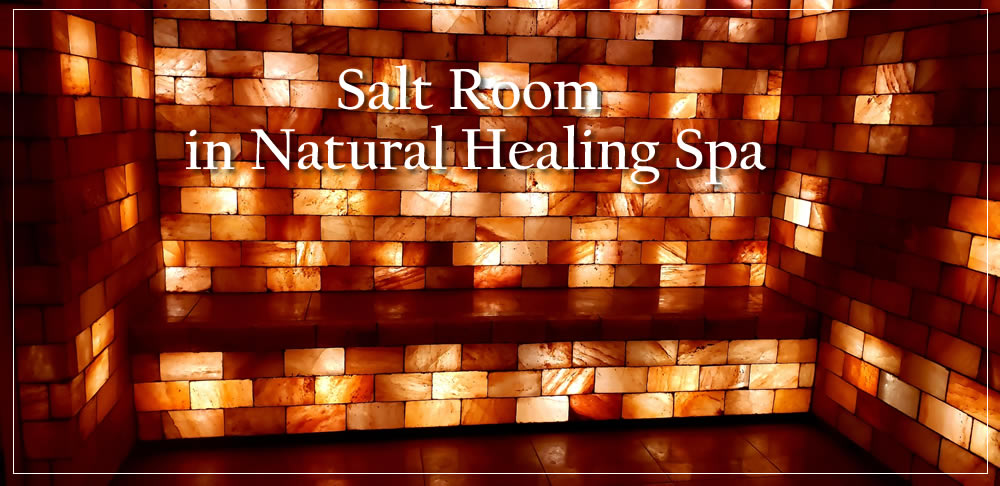 Himalayan Salt Room
Relax in a peaceful environment with naturally heated pure marble flooring that releases Far-Infrared rays. The health benefits of Red Clay promote healing by raising the white blood cell count which means stronger immunity of the human body. Far-Infrared rays have the ability to penetrate deeply and permeate thoroughly into the hypodermic layer of a person's skin (sp to 1.5 ~2 inches). This warms the body from the inside increased metabolism and blood circulation which creates a cleansing effect and allows toxins to flush out from the body.
This room, with the help of thousand-year-old minerals such as calcium, magnesium, iron, sodium and selenium, improves the physical, chemical and hydrodynamic conditions of the body. The respiratory system is purified, circulation improves, the immune system is strengthened, and muscles are relaxed. In addition, halotherapy (salt therapy) is healing for skin conditions. The negatively charged ions in salt improve our health and mood. Inhaling particles may reduce inflammation and mucus in the lungs, improving respiratory conditions such as asthma, allergies, bronchitis, sinus congestion and Chronic Obstructive Pulmonary Disease (COPD). While relaxing in the salt cave inhale the dry salt-enriched air deep down into lungs which clean the lungs, promote better breathing, healthier skin, good sleep, improve physical fitness and overall wellness. Symptoms subside, sometimes for 12 months.
Additional benefits are reduced stress and headaches, increased energy, and better sleep patterns. Salt ions purify the air and may increase lung capacity and reduce physical ailments for adults, children and athletes. Treatments are recommended to help keep the body healthy during flu or allergy seasons.
With features Red clay on the ceiling and Natural Red clay marble tiles on the floor specially imported from Korea, clay has been used for centuries around the world for its medicinal and cosmetic benefits. This heated natural marble tiles stimulates the lymphatic system and assists in the heavy metal detoxification process while relaxing.